Deborah Brauser
www.medscape.com
June 18, 2012 — Integrative body-mind training (IBMT), a type of Chinese mindfulness meditation, may induce positive structural changes in the brain's white matter, new research suggests.
Building on results from a study they published in 2010, investigators found that healthy college-aged volunteers who practiced IBMT for 4 weeks showed significantly improved mood changes compared with those who did not practice the meditation technique.
The researchers note that these mood changes coincided with improved axonal density and expansion of myelin in the anterior cingulate part of the brain, a region that is implicated in self-regulation. Previous research has linked deficits in this brain area with attention deficit disorder, depression, schizophrenia, dementia, and addiction.
"We confirmed the exact locations of the white-matter changes that we had found previously. But this study gives us a much more detailed picture of what is actually going on," coinvestigator Michael Posner, PhD, professor of psychology at the University of Oregon (UO), in Eugene, told Medscape Medical News.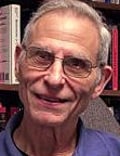 Dr. Michael Posner
"Taking the 2 papers together, this gives a physical basis for the many, many observations made that there's an improvement in mood and in aspects of clinical syndromes with mindfulness meditation," said Dr. Posner.
The investigators add that the pattern of white-matter changes found could possibly provide a way to improve or even prevent mental disorders in the future.
The study was published online June 11 in the Proceedings of the National Academy of Sciences (PNAS).
Mind, Body, and Music
IBMT was adapted in China in the 1990s and is based on traditional Chinese medicine.
"It differs from other forms of meditation because it depends heavily on the inducement of a high degree of awareness and balance of the body, mind, and environment," the investigators report.
"The meditative state is facilitated through training and trainer-group dynamics, harmony, and resonance," they write, adding that it is also accompanied by music.
Coinvestigator Yi-Yuan Tang, PhD, former adjunct professor at the Chinese Academy of Sciences and visiting professor at UO, and who is now director of the Neuroimaging Institute at Texas Tech University, in Lubbock, first collaborated with Dr. Posner for a study on IBMT published in PNAS in 2007.
The results showed that college students in China who underwent IBMT for 5 days prior to taking a mental math test had lower levels of anxiety, depression, and fatigue compared with students who underwent relaxation therapy.
Two years later, Dr. Tang and Dr. Posner, along with their Chinese and UO colleagues, found that participants in China who practiced IBMT for a period of 5 days had increased blood flow in their right anterior cingulate cortex. They also had lower heart and respiratory rates and a lower level of skin conductance compared with those in the relaxation treatment group.
In 2010, Dr. Tang and Dr. Posner first reported positive structural changes in brain connectivity that correlated to behavioral regulation in those practicing IBMT. In that study, they enrolled 45 healthy volunteer students from UO.
For the new analysis, the researchers examined data from the 2010 study as well as from another study that included 68 students at China's Dalian University of Technology. All participants were randomly assigned to undergo either IBMT or relaxation training.
Diffusion tensor imagining was used to delineate white matter fibers. The fibers' structural plasticity, or integrity, was measured using fractional anisotropy (FA).
Mood and Structural Changes
"In general, a higher FA value has been related to improved performance, and reduced FA has been found in normal aging and in neurological or psychiatric disorders," write the researchers.
FA alterations can come from a variety of factors, including changes in axon density or in the formation of myelin, the protective fatty tissue surrounding the axons.
So the investigators also used radial diffusivity (RD) and axial diffusivity (AD) as measures. Reductions in the first measure means improved myelin, whereas reductions in the second involve other mechanisms, such as axonal density.
Results showed that mood states were improved as early as 2 weeks after starting IBMT. This included a significant reduction in anger-hostility, depression-dejection, fatigue-inertia, confusion-bewilderment, and total mood disturbance (for all, P < .05). No significant changes in mood were found in the relaxation group.
After 2 weeks of practicing IBMT, a significant decrease of AD was found. However, there were no significant changes found in RD or in FA.
After 4 weeks of practicing IBMT, FA was increased in several brain regions (in contrast, no significant increases were observed in the relaxation group).
At the same time, both RD and AD decreased for the IBMT group, meaning there was improved axonal density and expansion of myelin. These changes were found in the anterior cingulate cortex.
Addiction Treatment?
These results indicate that "improved efficiency of white matter involves increased myelin as well as other axonal changes," write the investigators.
"When we got the results, we [were] very excited because all of the other training exercises, like working-memory training or computer-based training, only have been shown to change myelination," said Dr. Tang in a release.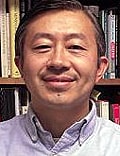 Dr. Yi-Yuan Tang
"We believe these changes may be reflective of the time of training involved in IBMT. We found a different pattern of neural plasticity induced by the training," he added.
Dr. Posner reported that the investigators are now assessing individuals with nicotine dependence.
"It's been reported that tobacco addiction involves parts of the brain that are connected by these fiber tracks that we've been studying. So we hope that this form of meditation might be an effective aid in that type of addiction — and perhaps in many other kinds of addiction that also involve these types of pathways," he said.
He added that he and his colleagues are also looking at reducing stress with meditation.
"Previously, we reported that after 1 month of meditation there was a decrease in cortisol secretion, which indicated that the people had less stress in their daily life. We're following up on that to examine what exactly happens during stressful situations."
The study was supported by the Office of Naval Research, the Intramural Research Program of the National Institute on Drug Abuse, and China's 973 Program. The study authors have disclosed no relevant financial relationships.
Proc Natl Acad Sci. Published online June 11, 2012. Abstract
Medscape Medical News © 2012 WebMD, LLC
Send comments and news tips to news@medscape.net.

http://www.medscape.com/viewarticle/765894?sssdmh=dm1.795387&src=nldne